The Lisianthus (Latin name: Eustoma russellianum grandiflorum) occurs in the wild as a prairie plant in the USA. Lisianthus has been cultivated in the Netherlands for over 40 years now, having been cross-pollinated many times in countries such as Japan. Thanks to these years of breeding and selection, we now have a lisianthus range which can be grown well under modern Dutch conditions. The current range has a high ornamental value and a long vase life.
There are single-flowered and double-flowered varieties of lisianthus and they come in various colours with a standard length of 72 cm (shorter also possible). The ornamental value of lisianthus is attributable to the wealth of flowers and buds in all stages, and there are no thorns either. Consequently, the lisianthus is an elegant flower on account of its blooms, buds and foliage on the stem and can be used in many different ways.
ALL COLOURS OF LISIANTHUS AVAILABLE ALL YEAR ROUND
Floralis is a modern business that supplies top-quality lisianthus all year round by using optimum growing conditions.
CARE OF LISIANTHUS
The beautiful Floralis range is available all year round and can be ordered in a number of ways: via FloraMondo, the clock or the day list which is sent out each day via e-mail. Consumers can find our lisianthus blooms at their florist.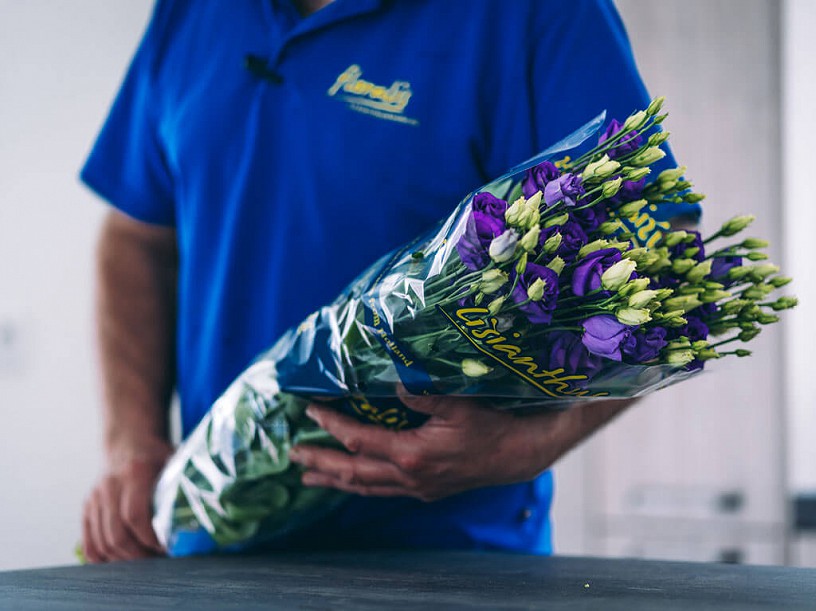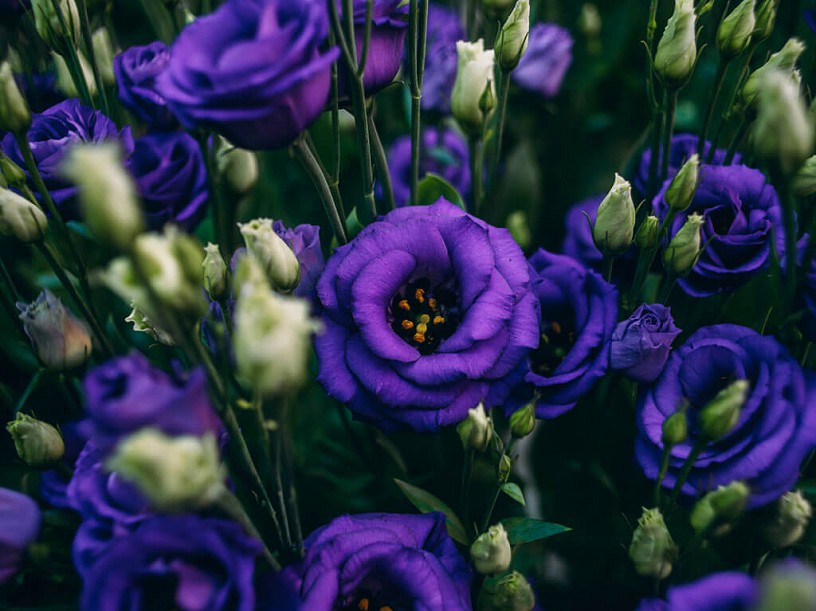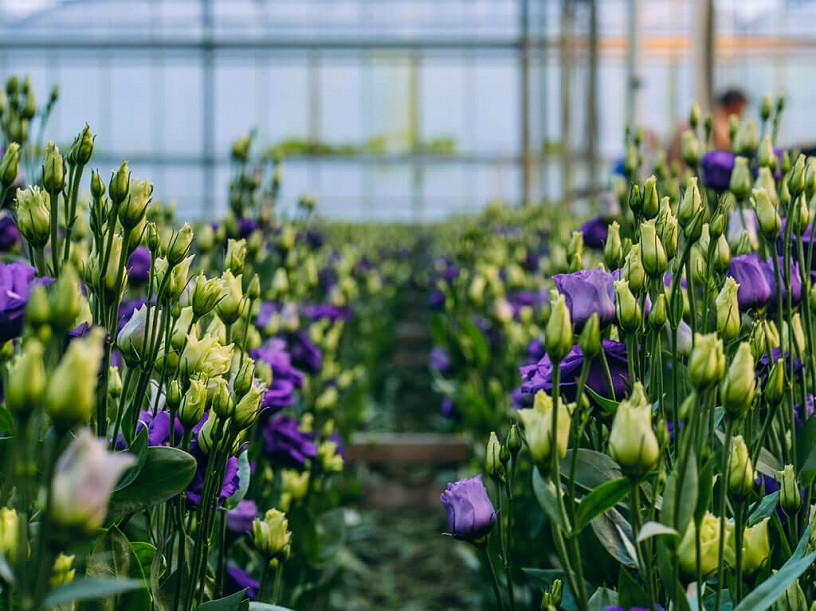 Rosita Blue
This blue lisianthus has an attractive corolla. Often seen as a restful colour, the colour blue represents loyalty, peace and beauty. Blue is the favourite colour of many people and this is why this flower goes well in most interiors and settings.
Name
Product code
Flower type
Colour
Rosita Blue
18291
Double
Blue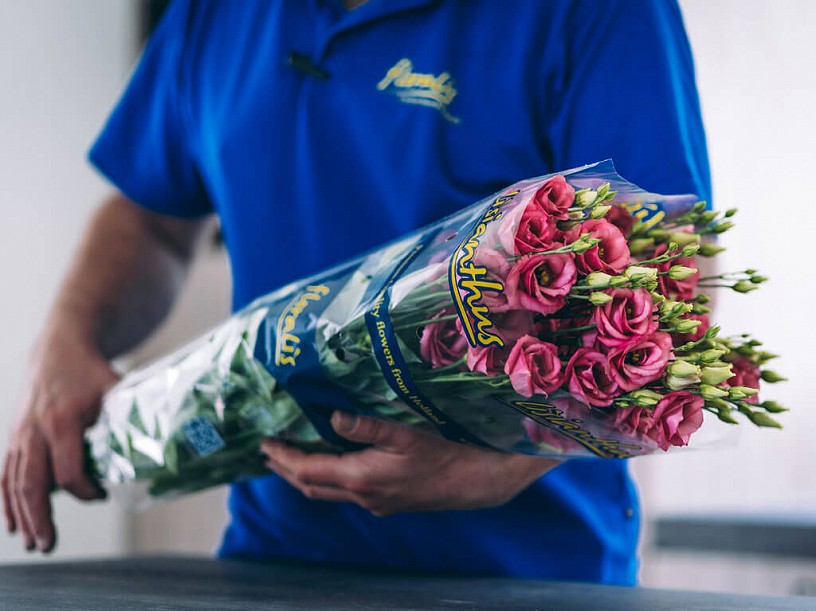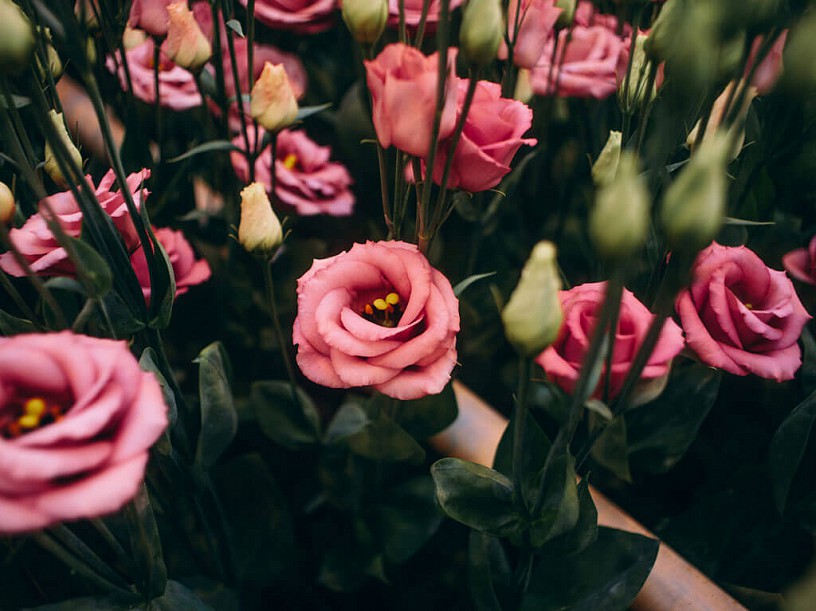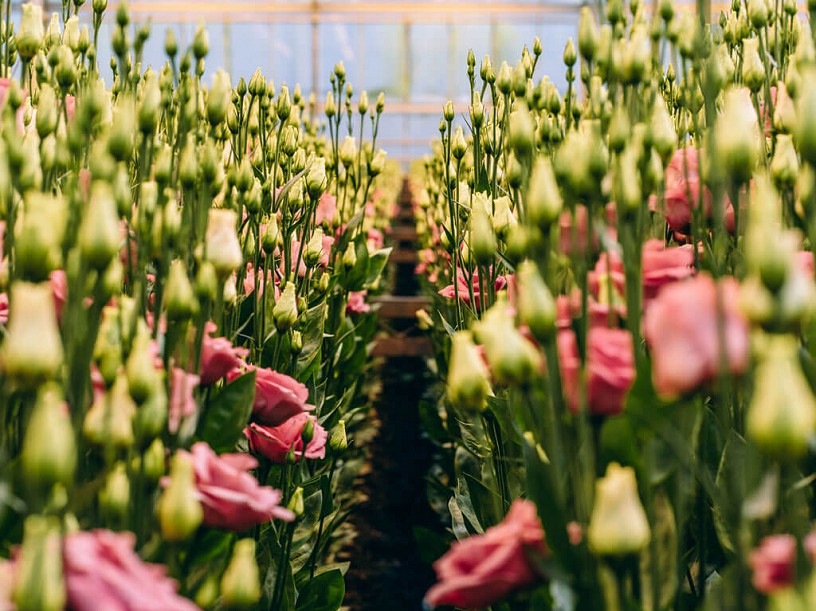 Rosita Pink
This double-flowered lisianthus displays attractive pink tints when in bloom. The colour pink represents romance, tenderness and pleasure. Pink indoors still tends to be regarded as a feminine colour. So, this flower can give your room a playful and feminine touch.
Name
Product code
Flower type
Colour
Rosita Pink
18293
Double
Pink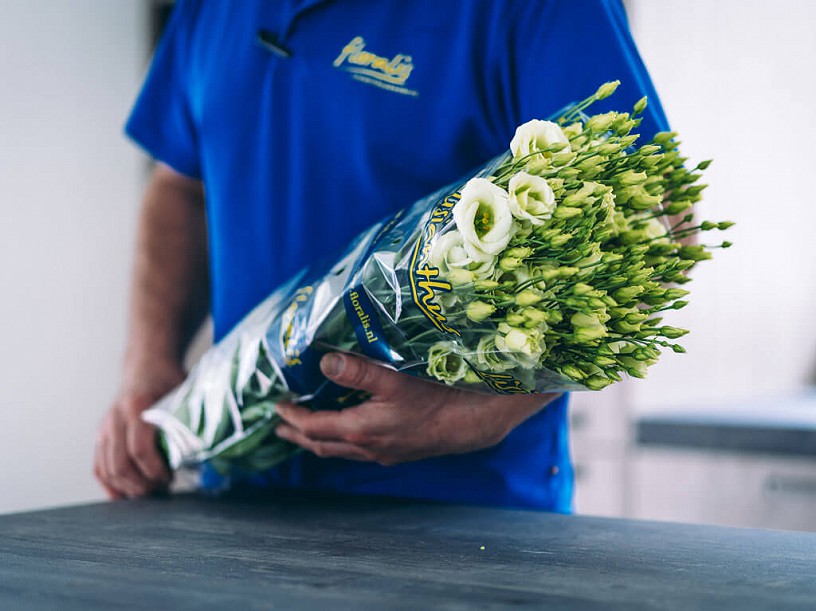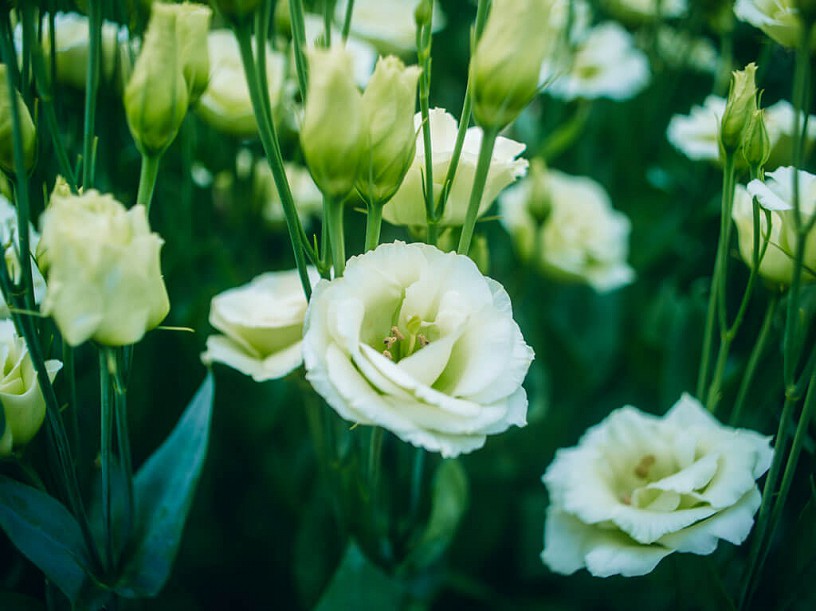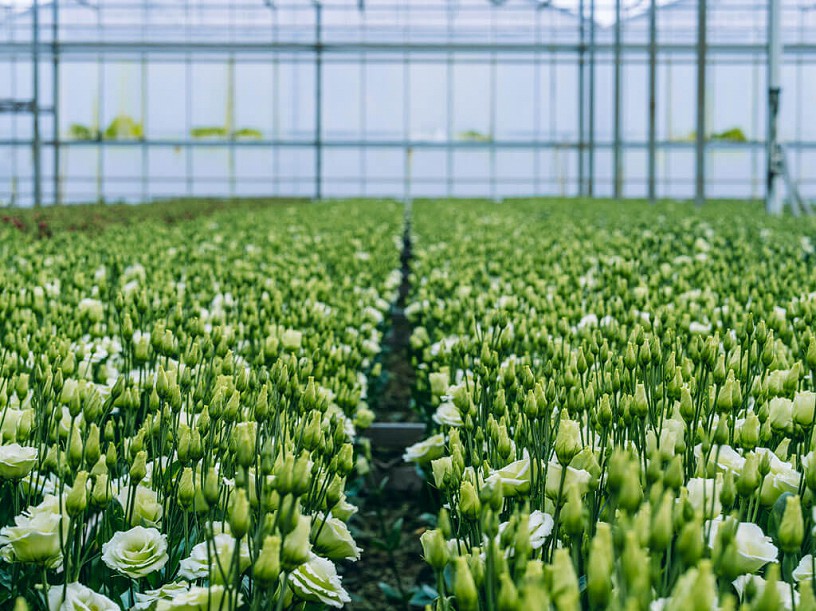 Rosita Green
This green lisianthus with a good vase life is an excellent choice for the spring and the birth of a baby. Green represents harmony, calmness, optimism and trust. The Rosita Green is also known as the thornless rose.
Name
Product code
Flower type
Colour
Rosita Green
18292
Double
Green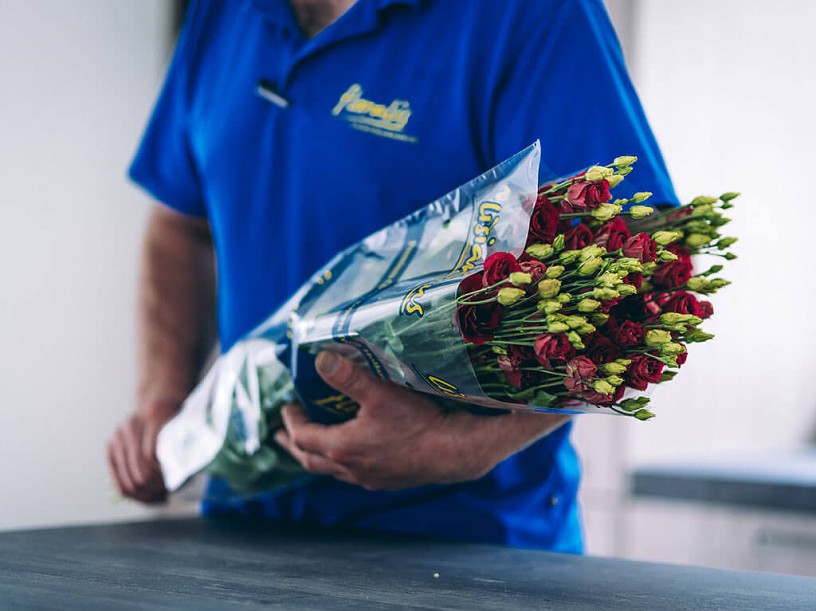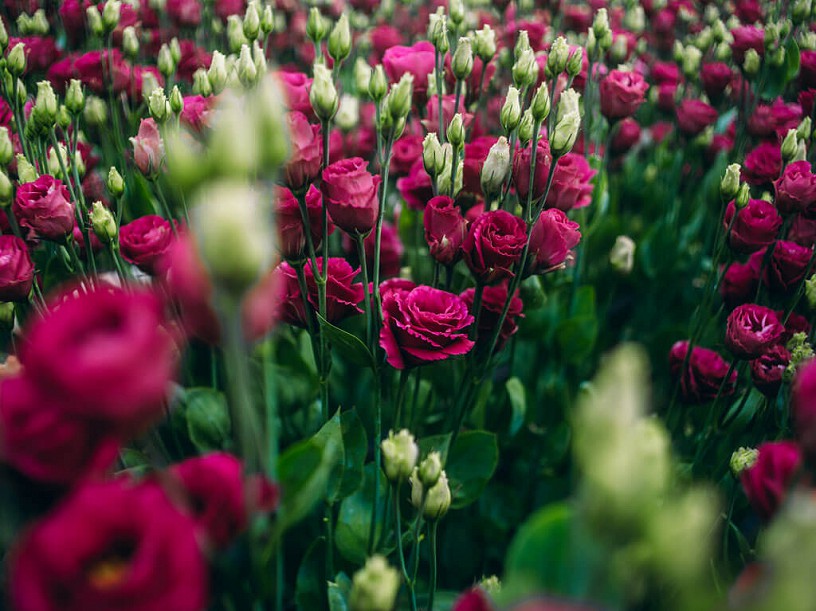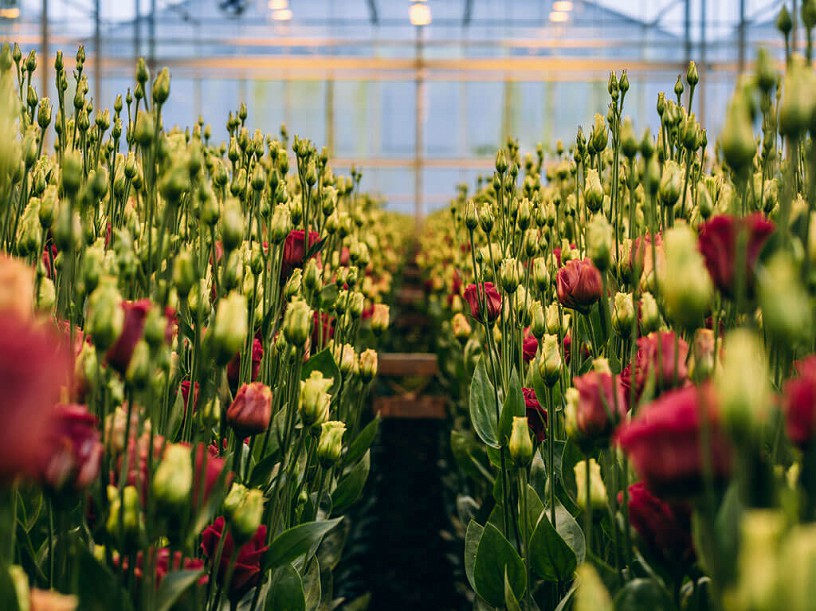 Arosa Red
The Arosa Red is the reddest Lisianthus available. If you look closely at the buds and the flowers, they are all quite distinct. A recent test conducted by Royal FloraHolland revealed that the Arosa Red has a vase life of as many as 20 days.
Name
Product code
Flower type
Colour
Arosa Red
118958
Double
Red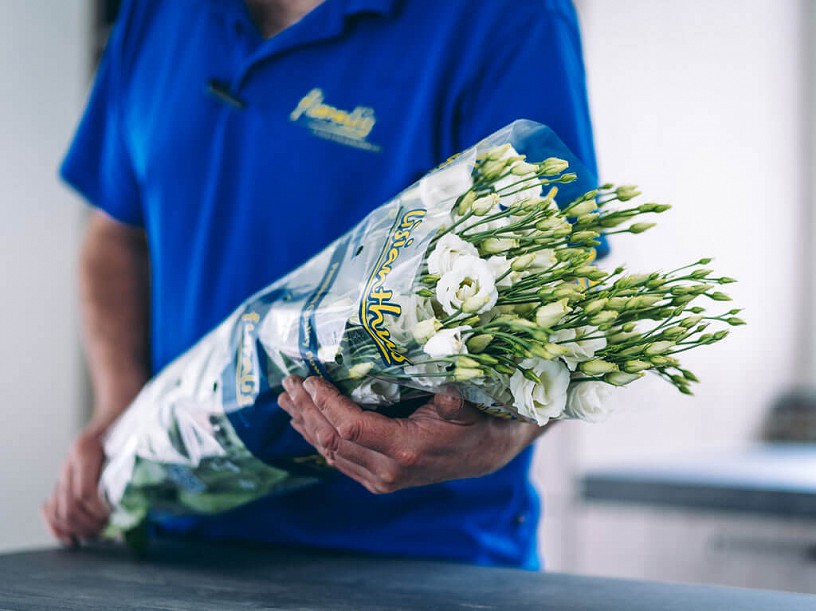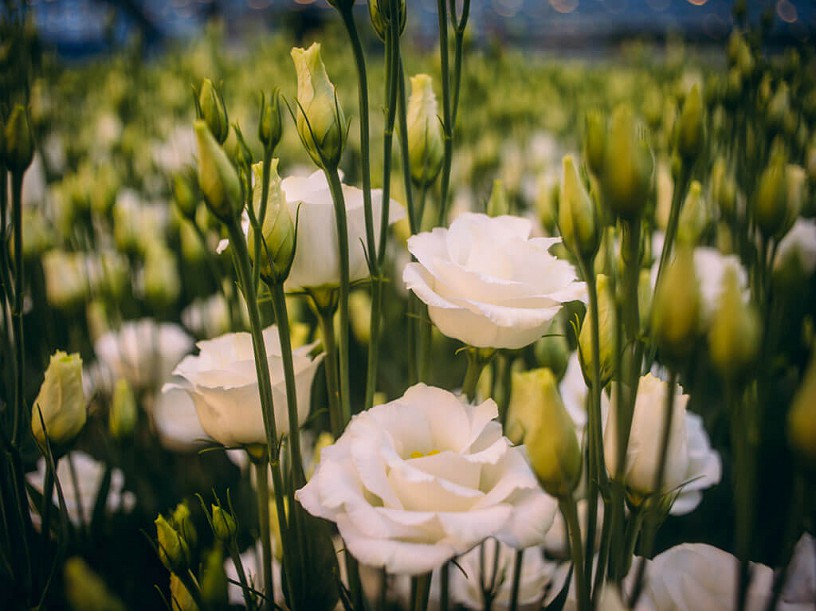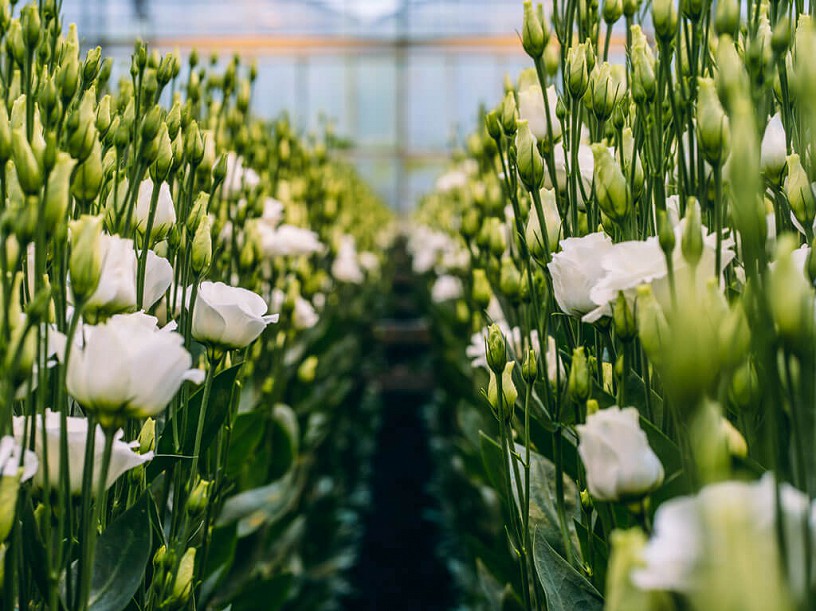 Rosita White
The first lisianthus of the 6 colours: Rosita White. The blooms of this double-flowered lisianthus are indeed pure white. Along with its good vase life, it makes this lisianthus very versatile. A white lisianthus will go in virtually any bouquet.
Name
Product code
Flower type
Colour
Rosita White
20024
Double
White