Follow the tips of master grower Anton from Lisianthus Nursery Floralis and you can enjoy your beautiful bunch of lisianthus for up to 2 weeks!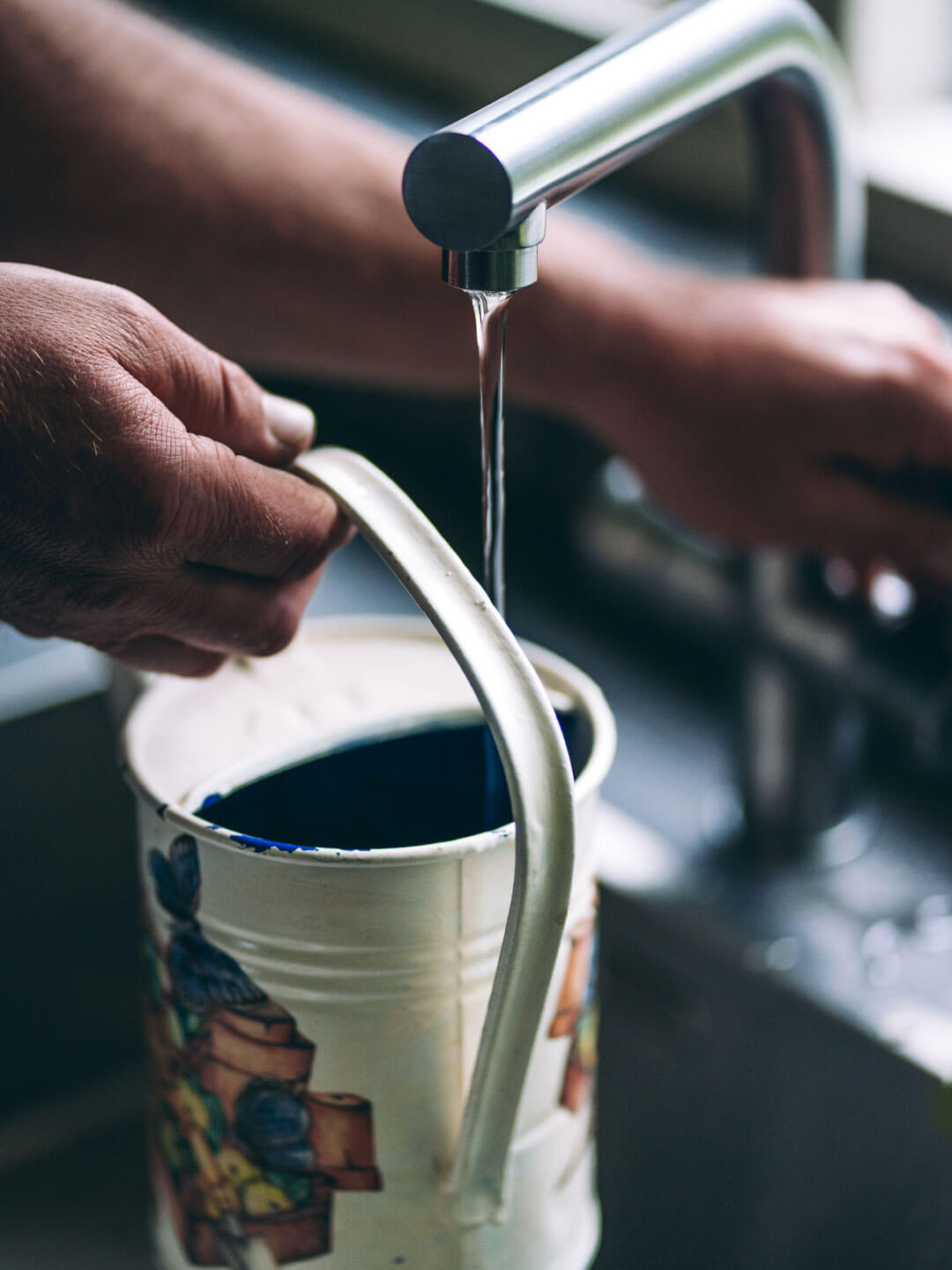 01
What should you look out for when buying?
A fresh bunch of lisianthus has 2 to 3 open flowers and attractive green foliage. Ask the florist whether they package them well to protect against cold/heat and damage, and whether they add flower food. At home, put them into clean water as quickly as possible.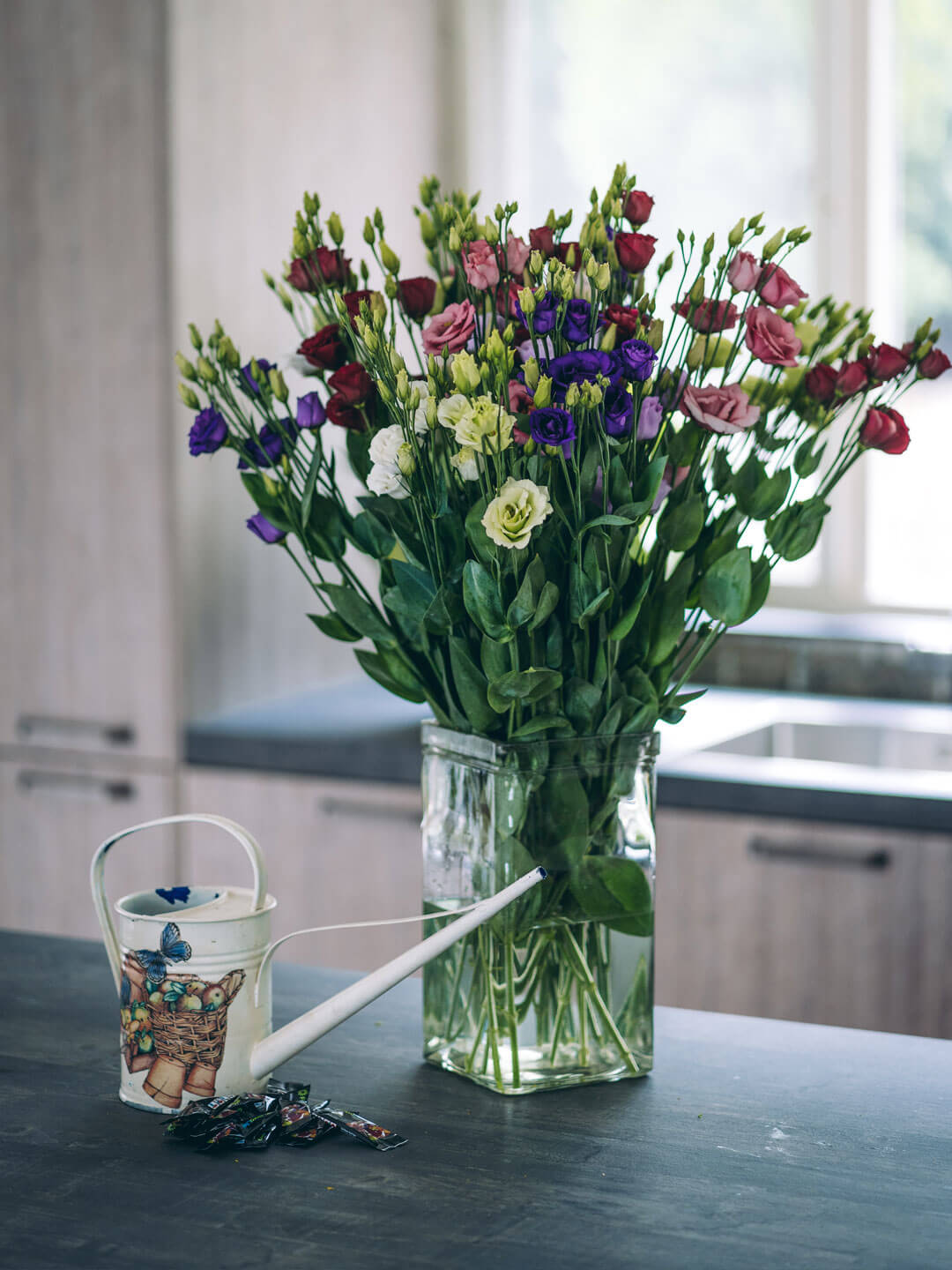 02
A suitable clean (glass) vase.
Use a suitable clean vase (preferably glass) and fill it with water and a sachet of flower food.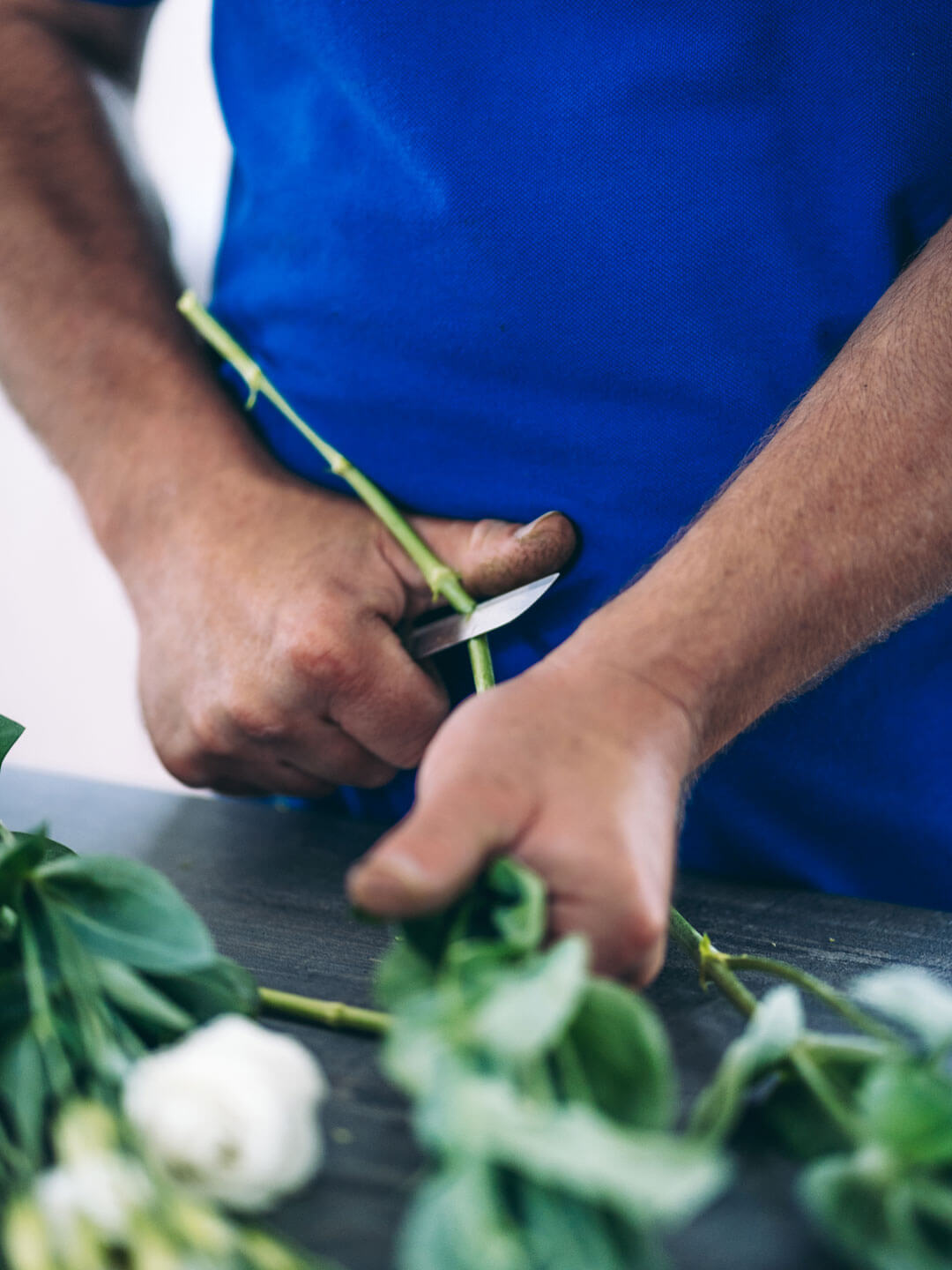 03
Place into the vase.
Cut off the bottom of the stems at an angle and remove the lowest leaves from the stem before putting them in the vase. It is important for there not to be any leaves submerged in the water. Put the vase in a nice spot, out of direct sunlight and also somewhere free of draughts. Lisianthus do not tolerate such conditions.
04
Care.
Lisianthus is a thirsty flower, so make sure that there is sufficient water in the vase. The best thing to do is to top up with water and flower food.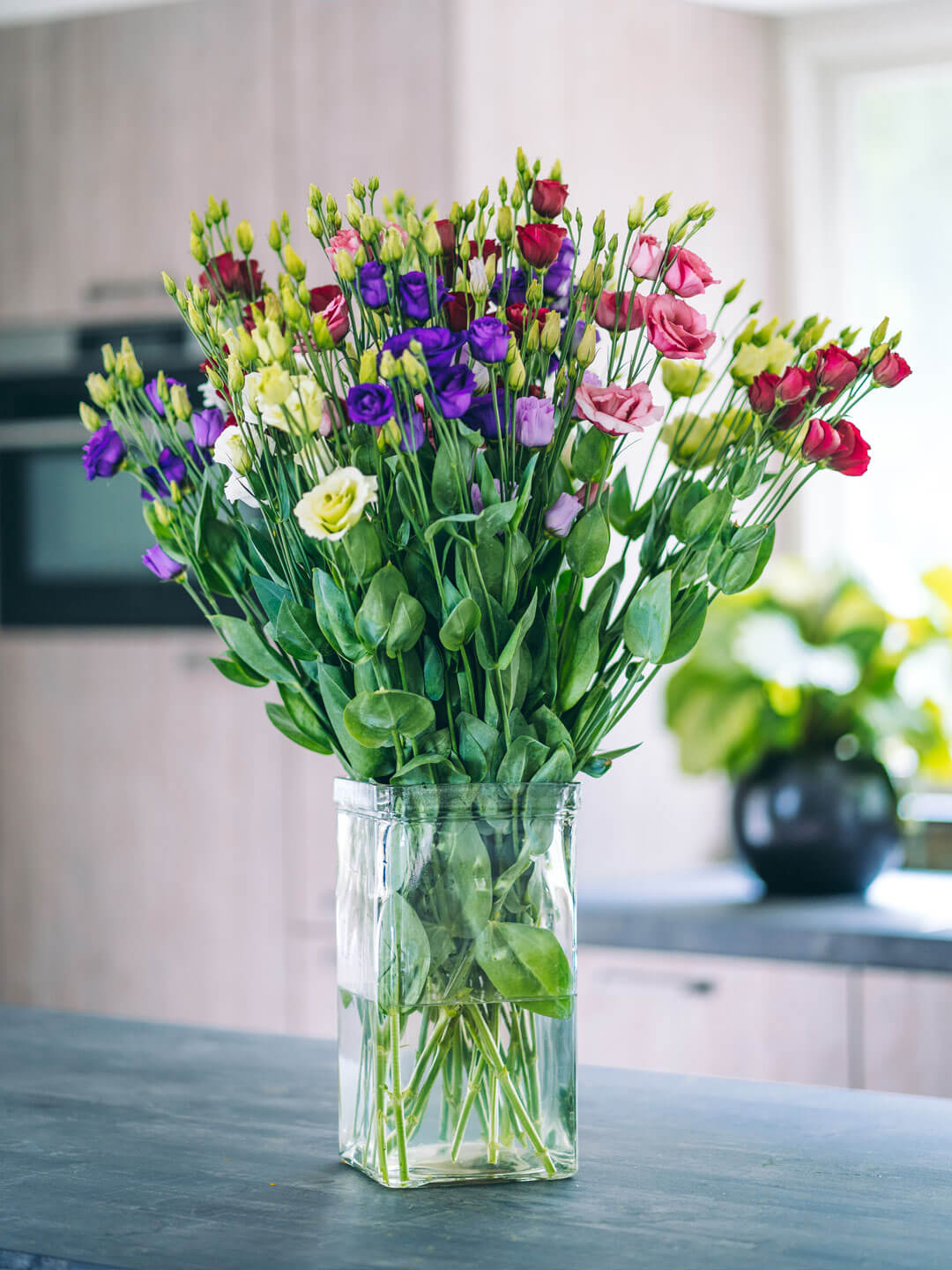 Veelgestelde vragen
Hieronder vindt u een aantal veelgestelde vragen. Staat uw vraag er niet bij? Laat het ons dan weten via het contactformulier!