Floralis has 40 years of experience supplying top-quality lisianthus all year round. Thanks to the optimum growing conditions in our modern nursery, we supply all our varieties throughout the year!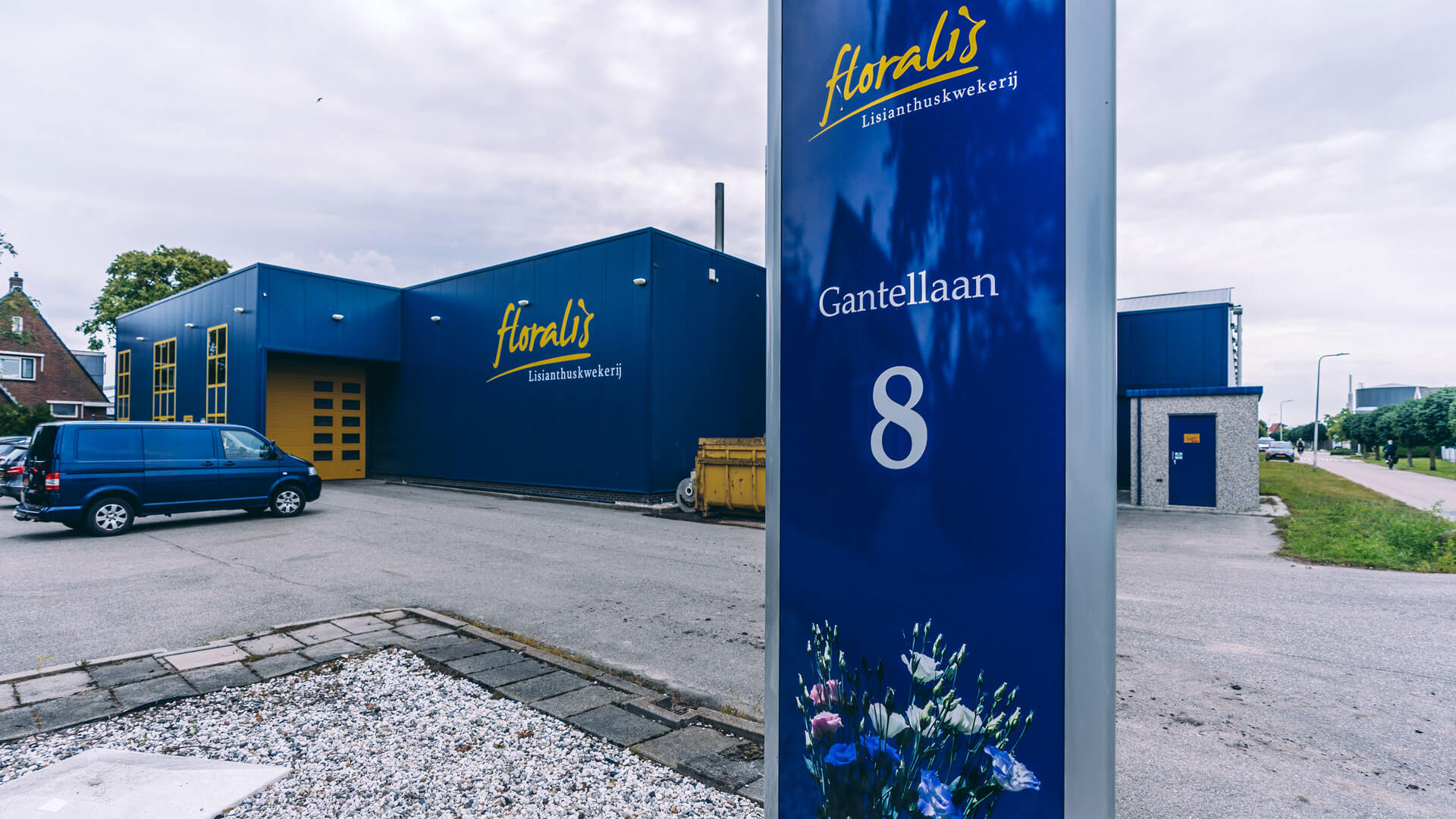 The company
Floralis has almost 40 years of experience supplying top-quality lisianthus all year round. This modern nursery is situated in the Westland, next to the Royal FloraHolland Naaldwijk flower auction.
Floralis Lisianthus nursery has been based in Honselersdijk since 2008 but the cultivation of cut flowers was started in s'-Gravenzande by the grandfather of the current generation, who grew carnations and freesias, amongst other things. After construction of the new part in Honselersdijk, the company specialised in the year-round cultivation of lisianthus. They are planted out as young lisianthus and grown into beautiful, colourful lisianthus flowers. Lisianthus is equally delightful as a mono and mixed bouquet.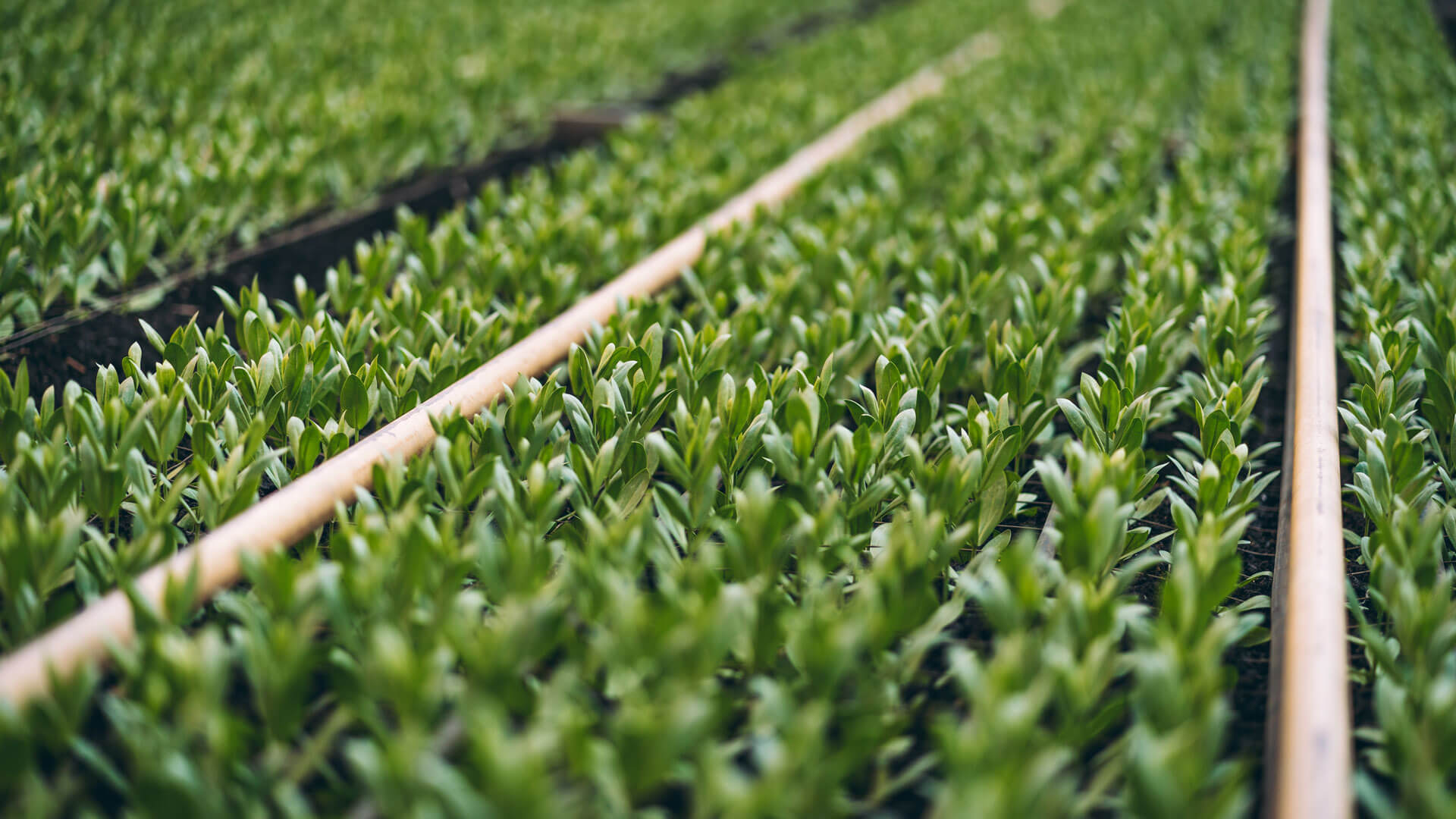 Cultivation
The young lisianthus plants are cultivated from seed at the plant supplier. When they are approximately 8 cm tall, they are planted out at Floralis. After a cultivation period of around 10 weeks, the mature lisianthus plants are harvested with 2 to 3 open flowers. With proper care by the wholesaler and florist, the lisianthus can last up to 2 weeks in a vase with cut flower food.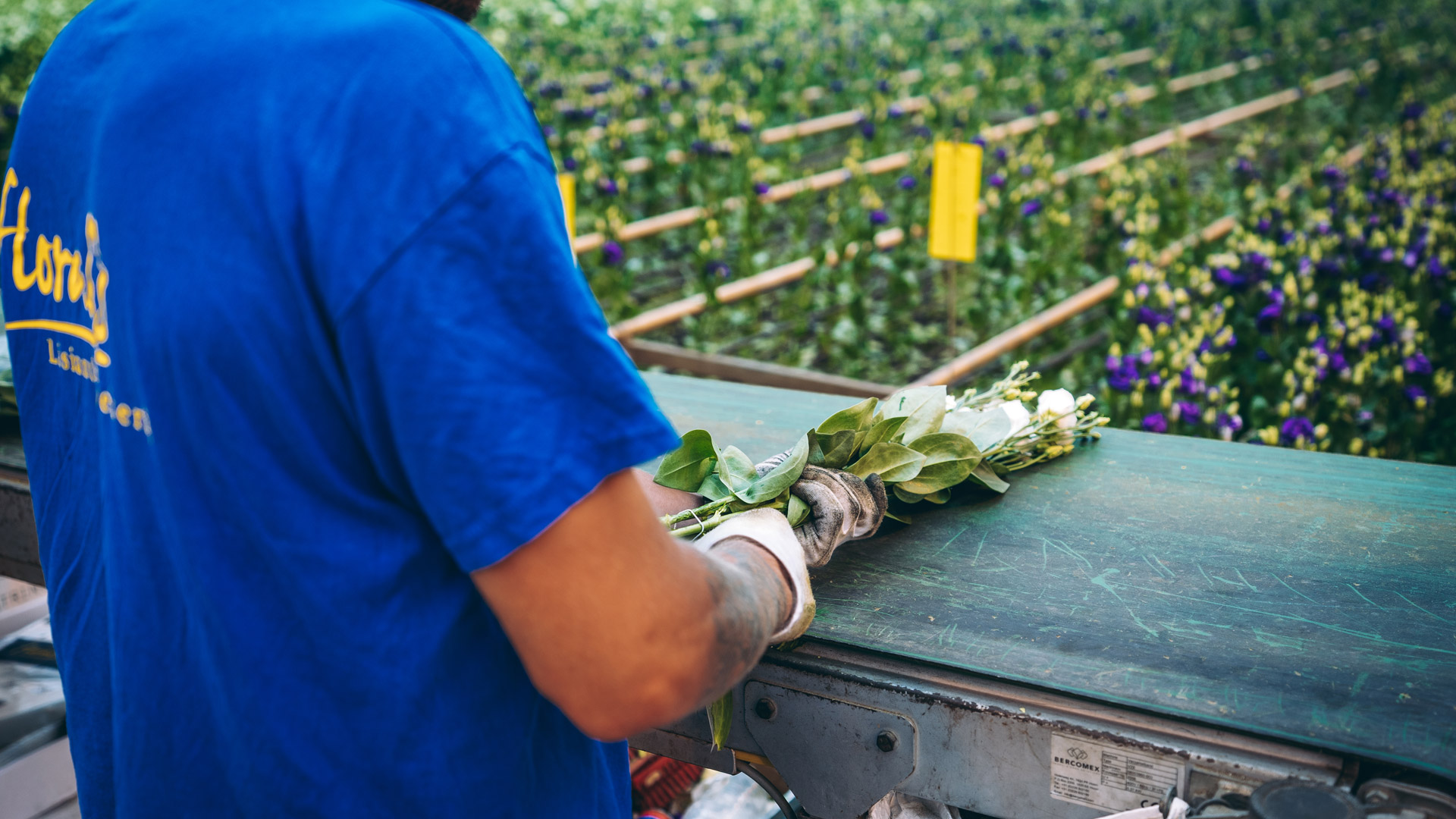 Modern technology
At Floralis, a modern greenhouse is used for cultivation and it has various screens to keep out the excessive sunlight and retain the heat in the winter. Even if grow lights are used, this light stays in the greenhouse using the specially designed assimilation screen.
CSR
Combined Heat and Power at Floralis
Every cubic metre of natural gas is fully utilised via use of a CHP (combined heat and power). With the CHP, electricity is generated by burning gas, and the residual heat in this process is fully utilised in the greenhouse. In addition, the exhaust gases are washed and added as CO2 fertilization to the lisianthus.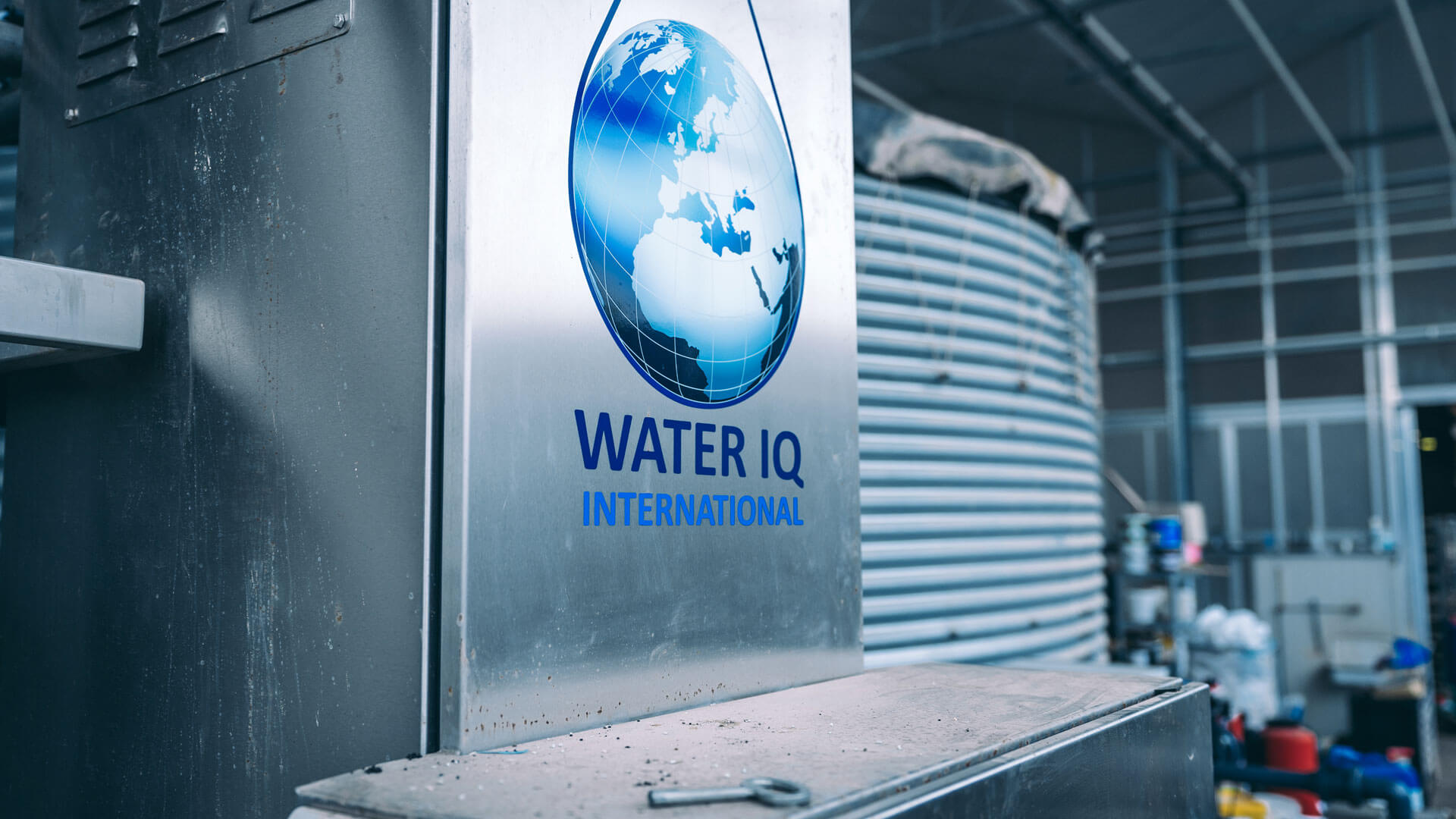 Water
Drain water is re-used as far as possible. And what happens if there is a surplus? It is cleaned by the Optimal Clear Diamond; this machine breaks down any residual chemicals and kills the harmful bacteria and moulds. Here, the irrigation water is treated by an Aqua4D, ensuring that the water and fertilizers can be used even more efficiently by the lisianthus.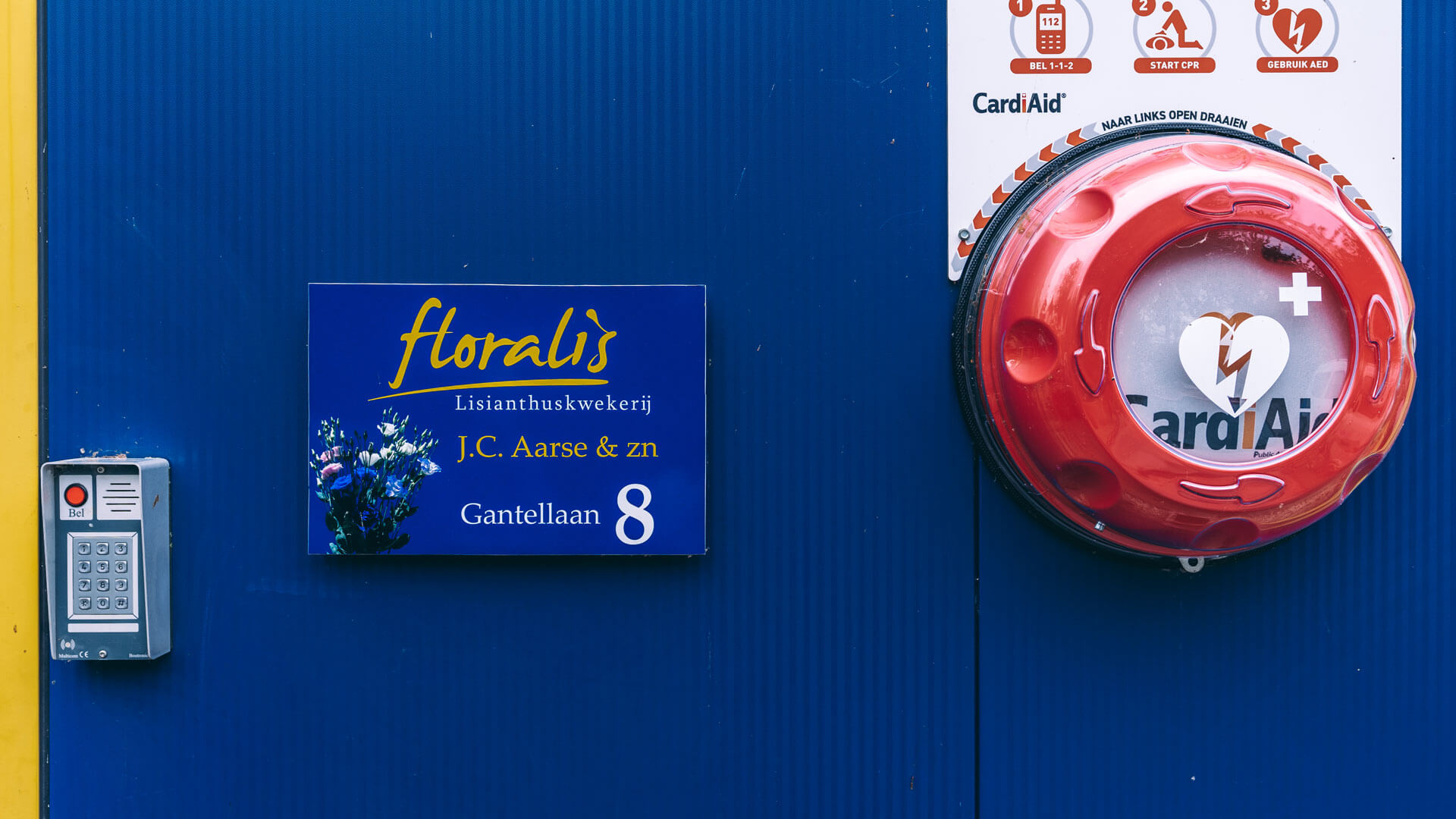 Nice to know
The roof of our premises is full of solar panels.
We have an AED outside the front of our company.
We participate in an emergency power pool for Tennet. This means we can do our bit to keep the Dutch electricity network stable in emergencies.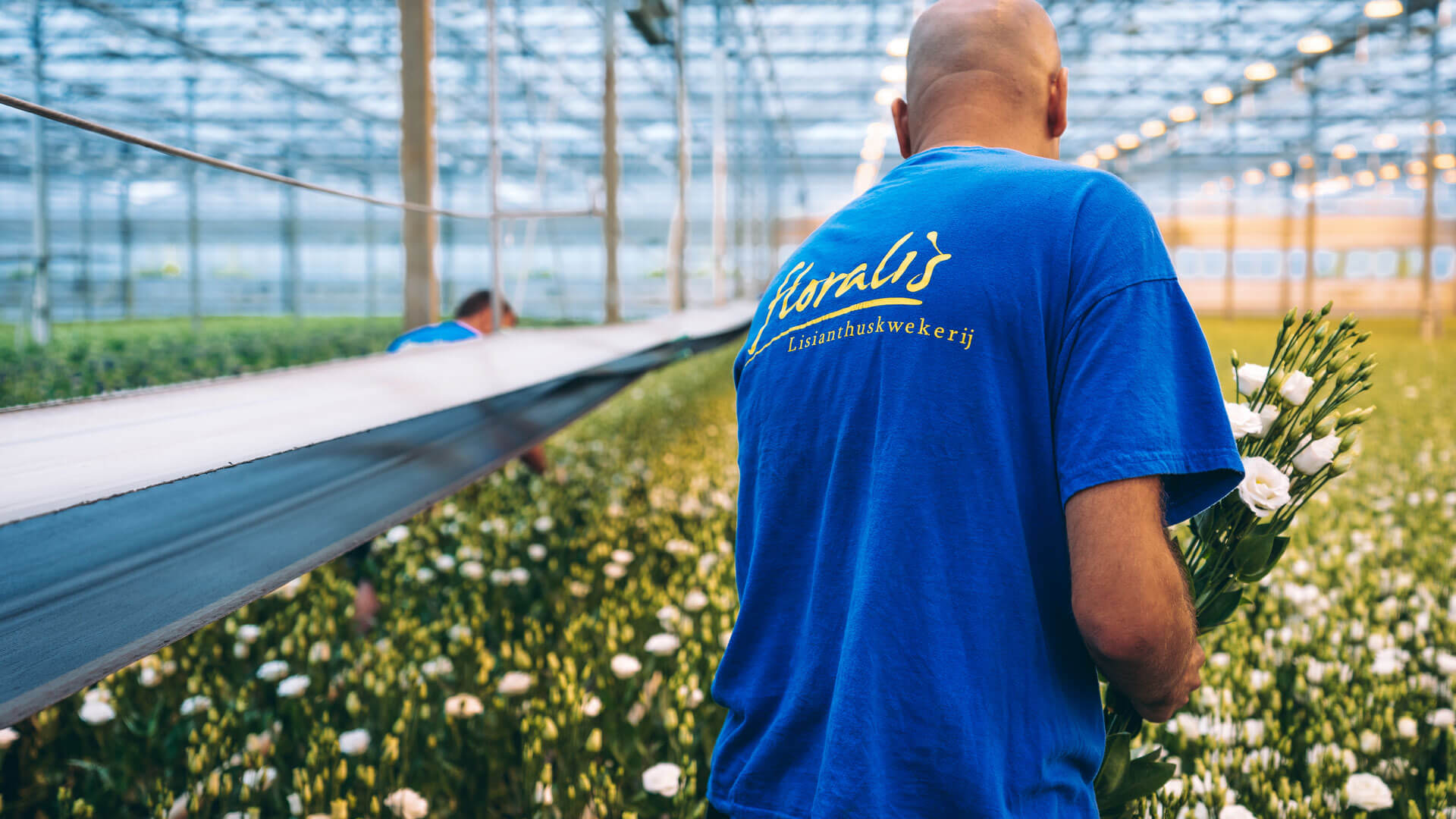 Delivery
With an optimally aligned range and by using optimum growing conditions, Floralis is able to supply all year round, reliably and uniformly.
Do you want to stay informed about our range and our prices? Sign up quickly for our day lists via info@floralis.nl.
If you order by 6 a.m., your order will be ready for you in the afternoon in the box, for an order size of a single auction trolley (Aalsmeer, Naaldwijk and Rijnsburg). As standard, there are ten stems in a bunch but you can always contact Floralis with any additional requirements you might have! Your order is packed up on an auction trolley or Danish trolley.